ADP Research Institute is focussed on generating data-driven discoveries about the world of work, and to developing reliable economic indicators from these insights.
Their latest annual People at Work: A Global Workforce View report reveals "a new prioritisation among employees that extends beyond salary and a few perks to a complete package that aligns with their personal values, redefines what job security means, prioritises their well-being and encourages flexibility."
They surveyed 32,924 workers in 17 countries around the world between 1 November and 24 November 2021. Including over 8,685 working exclusively in the gig economy. Countries included were:
15,683 in Europe - France, Germany, Italy, the Netherlands, Poland, Spain, Switzerland and the UK
3,829 in North America - USA and Canada
5,768 in Latin America - Argentina, Brazil and Chile
7,644 in Asia Pacific - Australia, China, India and Singapore
Some of the key takeaways from the report include:
Workers want change: re-evaluating the importance of job security and business ethics
Seven in 10 workers have contemplated a major career move this year
The desire for more accommodating working conditions, including greater flexibility, remote work or better organisational culture has increased greatly.
Three quarters of those surveyed would consider looking for a new job if they discovered their company had an unfair gender pay gap or no diversity and inclusion policy.
Job satisfaction and outlook: employees have high expectations
Nine in 10 workers report feeling satisfied in their current employment
And while still below pre-pandemic levels, optimism about the outlook for the workplace remains strong.
There are high hopes for pay raises, with more than six in 10 workers anticipating one in the next year
Three quarters of respondents also said they were prepared to ask for a pay rise if they feel they deserve it.
The trend to change or move into industries believed to be more resilient to economic shocks and downturns is also accelerating.
Pay and benefits: salary is a priority, but it's not all that matters
Salary is seen as the most important factor in a job, and two thirds of workers would like more hours for more pay.
Seven in 10 respondents would also like more flexibility as to when they work, such as condensing hours into a four-day week.
And average unpaid overtime hours remaining higher than pre-pandemic times, although continuing to do so much extra time may be unsustainable.
Around half of workers would accept a pay cut if it meant improving their work-life balance or guaranteeing flexibility in how they structure their hours – even if they still worked for the same amount of time each week.
Mental health: stress is increasing and work is suffering
Accounts of stress at work is at critical levels, with 67% of workers experiencing it at least once a week, up from pre-pandemic reports.
One in seven workers feel stressed every day.
With 53% believe their work is suffering because of poor mental health
Remote work and living arrangements: people poised to make a move
Two thirds of workers would consider looking for a new job if they were forced to return to the workplace full-time unnecessarily.
Whilst there have been concerns that employers may overlook remote workers in favour of their colleagues in the workplace, it appears to have the opposite effect with remote staff feeling more recognised and rewarded for their efforts and supported in their careers.
Seven in 10 remote workers say they are paid fairly for their skills and role, compared with less than half of their peers in the workplace.
For more information and a detailed breakdown: download the full People at Work report or executive summary or watch their video talking through some of the key points from the research.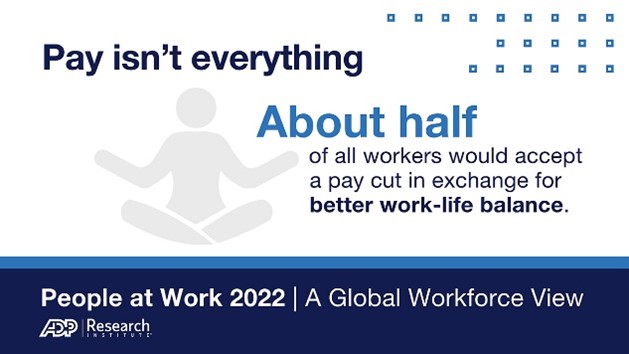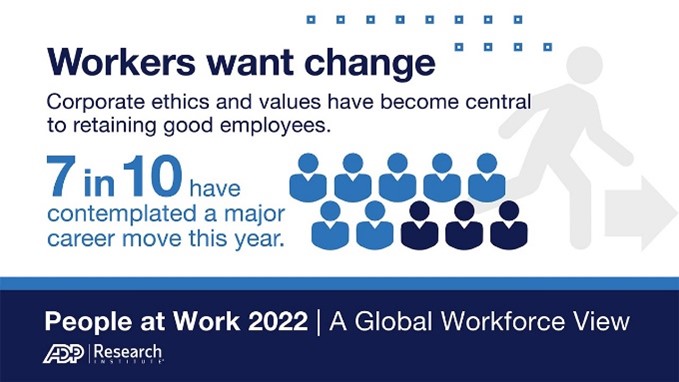 ---
Are you in hiring for your team?
Get in touch with Escape's recruiters
Or are ready to take the next step in your career?
View our latest vacancies and register your CV with us for future opportunities.
---