About Volvo Motherwell
Volvo Motherwell's site has been home to hauler truck building in Scotland since 1950. Today in their custom-built facility, they make some of the toughest machines in the world; Rokbak articulated haulers and Volvo rigid haulers. These are machines that are built to operate in some of the harshest environments on earth, from the heat of the desert to the freezing artic. With continued growth, ongoing investment and ambitious future plans, Volvo are loaded with opportunity.
Why work with Volvo?
It's not just their world-class products that make Volvo a great place to work.
There are good pay rates and shift patterns, a supportive management team and an attractive four-day week as well as lots of opportunities for overtime and a chance to join the team on a permanent basis.
Escape have been working with the Motherwell site since 2005 and we know from our workers what it is they enjoy about working with Volvo. In fact, over 92% of our workers surveyed said they would recommend joining the Volvo team to others.
We've also heard from those on the shop floor just how great the working environment is with opportunities to learn new things every day, work with experienced and supportive colleagues and enjoy getting to see the finished-product drive off the assembly line when everything is complete.
And if that wasn't enough, they've even been recognised as a finalist in the Lanarkshire Employer of the Year Award 2022.
So take the next step and get started, view our live opportunities or sign up to join our Volvo mailing list and we'll be in touch with new vacancies soon!
Latest Vacancies with Volvo
Here's a selection of our current vacancies with Volvo. Keep up to date with future opportunities, sign up to our Volvo mailing list and we'll be in touch when we have the right role for you.
Typical job roles include:
Assembler Technician | CNC Machinists | Final Assembly Inspectors | Final Assembly Technicians | Platers | Spray Painters | Stores | Welders
View All jobs
Meet our Volvo Recruiters
Meet Escape's Recruitment Team for Volvo. Have a question or want to get in touch? Click to view their profile and drop them a message.
Are you an existing worker on assignment? View our FAQs for temporary workers, with handy guides to help you with timesheets, holiday requests and payslip information.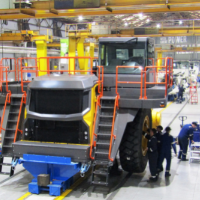 "Good environment to work in and good products to work on, great support from other team members. 4 day working week is great bonus."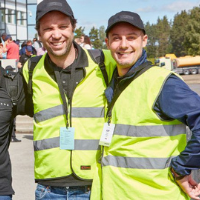 "The best thing about working with Volvo is working with a good mix of [people] and on the job learning every day"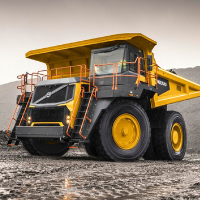 "Great working conditions, very proactive with current health and safety criteria… a company going in the right direction"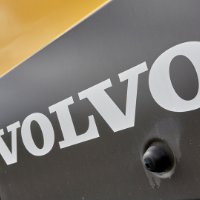 A passionate workforce producing huge dumper trucks for the global market. With a combination of Scottish and Swedish engineering this Lanarkshire engineering firm has a bright future.
For your chance to join a company, loaded with opportunity, join our Volvo mailing list and we'll keep you up to date with new vacancies.
Join Us